Hello World,
this is my 100th post, and the last day of 2010!
What an extraordinary year it has been, with everything I have accomplished within the past twelve months.
I have been blessed to have made it through 2009 (financially) and now I'm finishing up my second year in business,
Allen Zaki Photography
. I've photographed SOOOOOOOO many people and things in 2010, that I am so proud of, and even more ecstatic for what's to come in
2011
!!
Below is a sampling of all the things I've shot in 2010, and I'd like to thank
EVERYONE
who has helped me accomplish all this great work! My
AMAZING TEAMS of artists
, all the publicists, celebrities, friends, and family, without whom I couldn't have made it through this year!
Its been an amazing journey, and I know there are only hundreds/thousands of good things to come for me and my business in 2011!!!
Here's to new beginnings, and the unexpected future!

Happy New Year!!!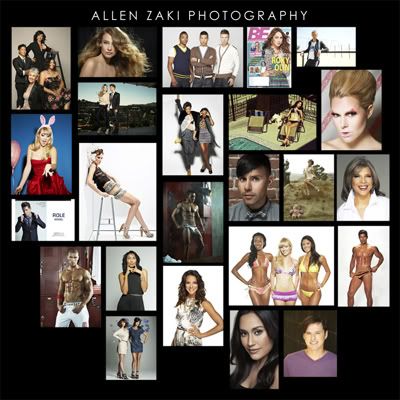 Live, Laugh, Love!
Allen Zaki
allenzaki.com
allenzakiphoto.com
allen@allenzaki.com